Water Treatment Solution for Ordinary Water Use (Water Not containing excessive heavy metal)
Please click the botton on the right to have the solution about water treatment of excessive heavy metal water: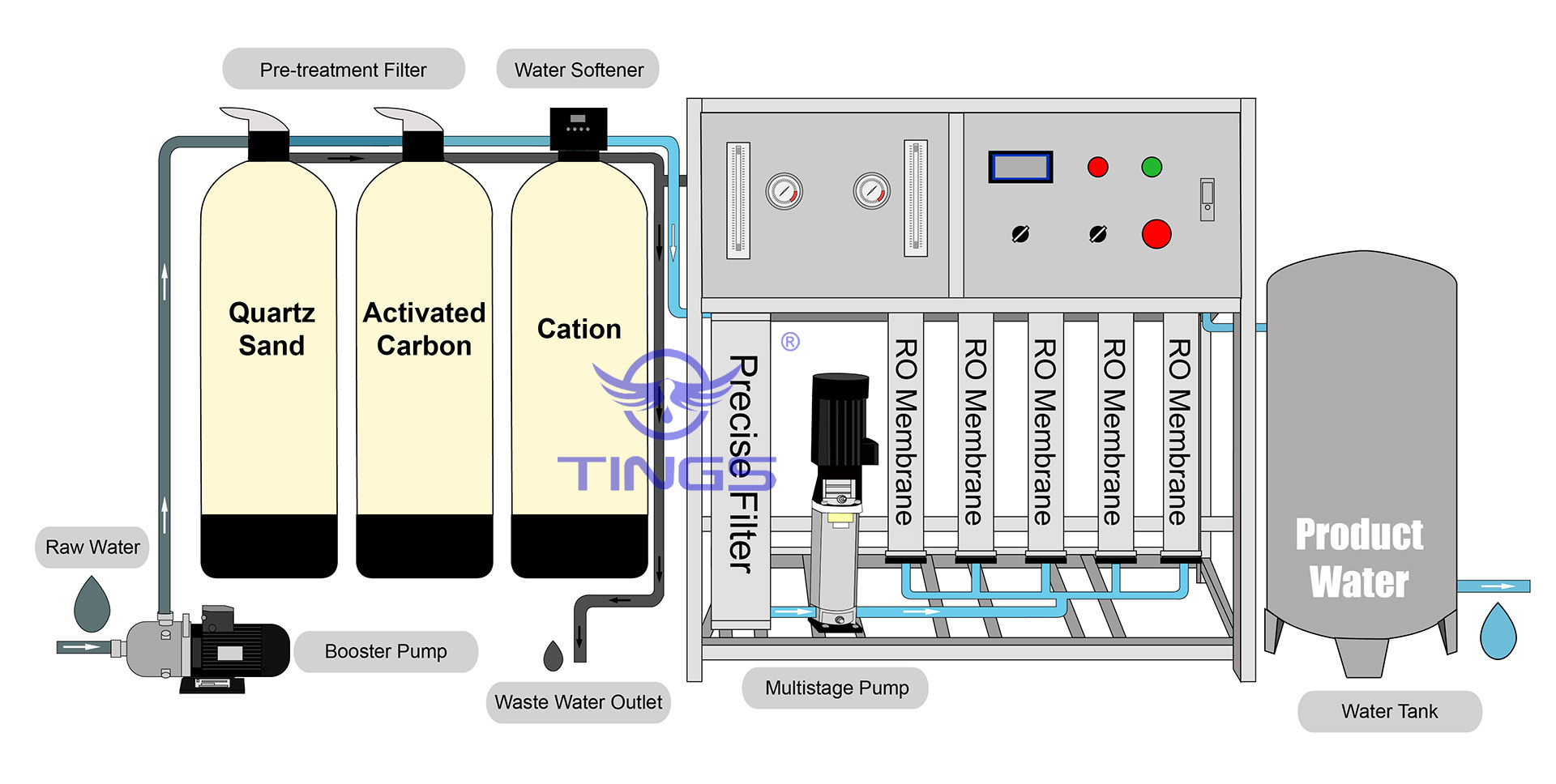 Booster pump
It provides stable water source and pressure to the back-end treatment system.
Dosing machine
By dosing scale inhibitor, the machine can prevent the tubing and membrane system from scaling. Therefore it prolong the use period of the membrane.
Quartz sand filter
The device filters the impurity substance and disposes of the divalent iron and manganese ion in the raw water. It is equipped with automatic control valve, which can discharge the sediment by its automatic back washing function.
Activated carbon filter
This filter removes the colors and smells of the raw water to improve the water's flavor.
Water softener
This device soften the water by oxidizing the calcium ion and magnesium ion in the raw water with cation.
Precise filter
With the filtering accuracy of ≤5μm, the precise filter can filter the particle impurity substance in the raw water from the front-end filters. It can prevent impurity substance from flowing into and thus blocking up the reverse osmosis membrane system, so as to decrease power consumption more effectively.
Multistage pump
This device gives stable water supply and sufficient pressure to the reverse osmosis membrane system.
Reverse osmosis system
This device filters the substances such as bacteria and ions in the water. And the quality of product water after filtration will be much higher than that of standard daily drinking water.
Advanced Treatment Process for Ground Water Containing Excessive Heavy Metal (Iron and Manganese)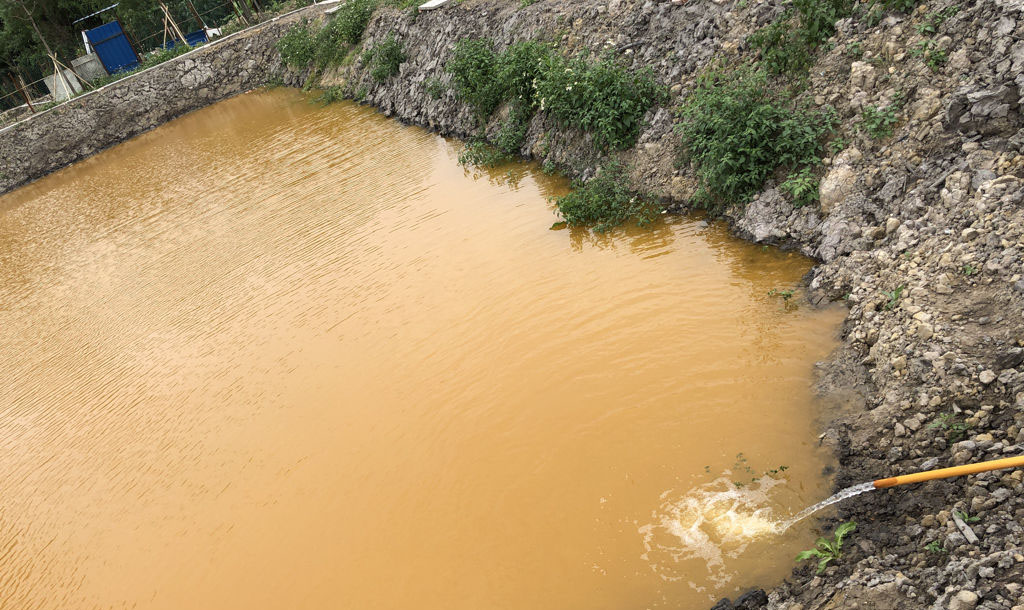 Send us inquiry now for suitable solution