Automatic Shrink Wrapping Machine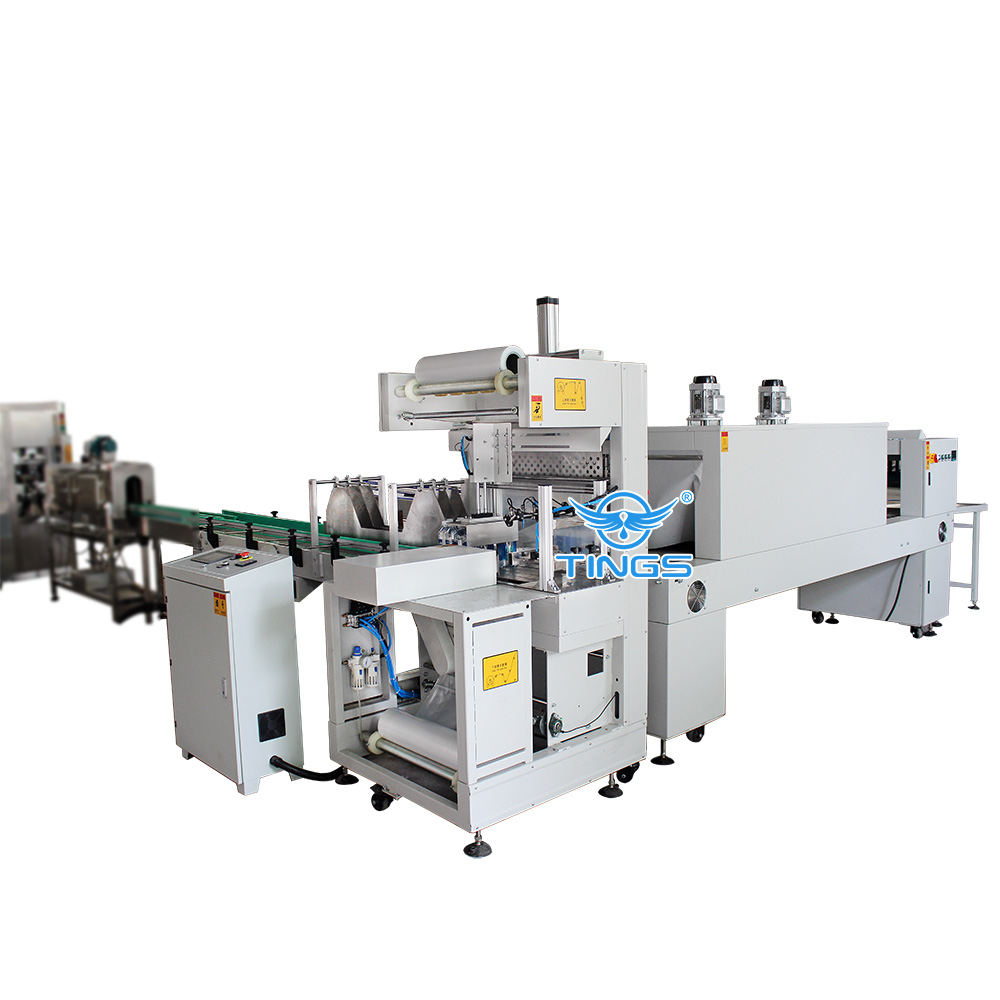 Applicable to bottled, cupped or canned beverage prodcution that needs shrink wrapping packaging.
Packing form

3×4, 4×6 bottles per pack (According to bottles)

Total power

Working Voltage

20kw

Three-phase 380V/50Hz

Working pressure

0.6~0.8Mpa

Shrink chamber size

L×W×H=2400×650×450(mm)

Capacity

4 to 6 packs / min

Sealing& cutting temperature

190℃~230℃

Shrink temperature

150℃~260℃

Film Material

PE, PVC,POF

Width of film roll

Thickness of film

Film roll diameter

≤600mm

0.03 to 0.15mm

≤450mm

Working noise

≤65dB

Machine size

L×W×H=5500×3000×2100mm

Conveyer belt max width

541mm
Height of produce line (Adjustable range 150mm)
Easy to operate. Film-feeding and film-changing are fast.
Using isothermal sealing and cutting knife. The seal's intensity is 3 times more than ordinary cooling sealing & cutting knife and the use life is 80 times more than it. The sealing & cutting time is 0.6s.
The speed regulation of transport systems is controlled by frequency variation. And the transmission action is precise and synchro .
The shrinkage chamber uses centrifugal thermal air circulation system, configuration is logical, heat insulation heat preservation, thermostat precision is high and the packing effect is better。
As the products are forwarded by conveying belt, it can automatically group the product into one package, so as to save time and enhance packing efficiency.